We're not going to beat around the bush. Just 3 things could save you money, halve your workload and double your workshop's profits. Find out what they are –
Pay more attention to reviews – and grow your online word of mouth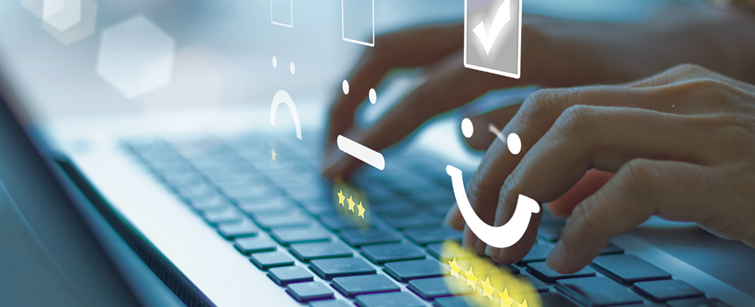 So many workshops continue to slave away hoping and praying for recommendations, for 'word of mouth'. STOP!
The only way people search for businesses today is through Google. But Google only displays mechanics with good reviews at the top, which means YOUR REVIEW STRATEGY SHOULD BE YOUR NUMBER ONE PRIORITY.
It's time to smarten up and admit, online reviews are your new word of mouth. As many as 90% of people today believe an online review as much as they believe their friends or family.
At a time when competition is high and new business is hard to come by, start taking your reviews more seriously and double your business – without lifting a finger.
Get a killer website – and let it draw in more customers
Customers spend 90% of their time online. It's the top method Australians use to find any business, including your workshop.
The truth is a website will open new doors for you. Data shows 48% of Australians won't consider a business without a website. To them, businesses with websites are more credible and trustworthy. Plus, it gives them answers about your services without being forced to pick up the phone.
The bonus? When you're not wasting time answering phone calls, you can focus on more productive, money-making tasks.
Without a website, you run the risk of more than half of your potential business heading to competition.
Recognise the dangers of cyber threats – and do something about it
Running a small workshop means less data and less risk of cyber-attacks, right?
WRONG! 78% of small Australian businesses have been targets of cyber-attacks. This is because criminals (correctly) assume their cybersecurity is not as strong as bigger companies.
Picture this – your workshop software stores customer information and vehicle service history. It helps you organise bookings. It automates and stores financial information. And so much more.
If your business data is stolen or deleted, what do you do? Pay thousands of dollars to an IT expert? Pay a huge fine to the government? Recent data revealed that small Australian businesses lost $10,000 on average to cyber threats. The Office of the Australian Information Commissioner (OAIC) can also fine businesses up to $2.1 million for data breaches.
Workshop Mate has invested in Microsoft Azure, a cloud solution that focuses on data security as its biggest priority. If your current software provider isn't focusing on data security, try us for free.
Why Workshop Mate?
Workshop Mate's all-in-one software automates your day to day operations, offers you reviews and websites, protects your data on the world's most trusted cloud solution, Microsoft Azure – and so much more.
Try Workshop Mate now. COMPLETELY FREE.