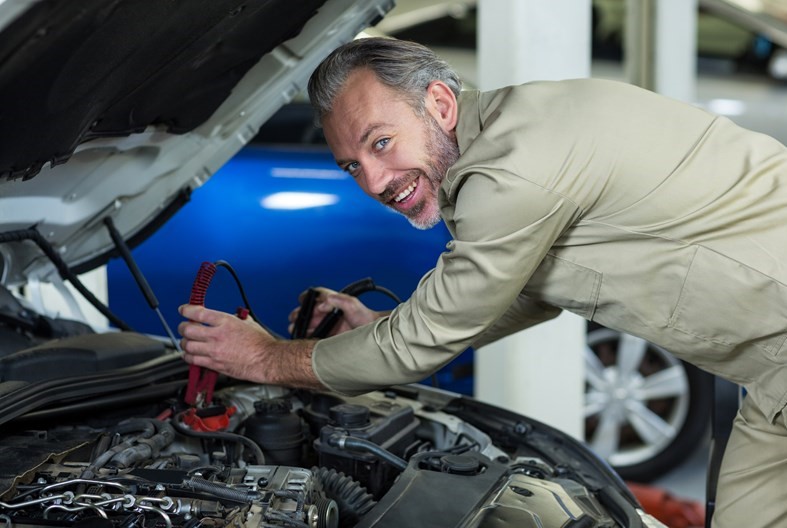 Covid is changing the way all businesses operate. Sure, much of the way auto repair stores operate will stay the same, but to be successful workshop owners need to adapt to the recent economical and customer changes brought upon by the Covid pandemic.
Here are a few tips your auto repair store can use to transition to the new covid world:
Adapt to your customers preferences
The auto repair industry is continuing to change, the way customers interacted with mechanics in 2019 is much different to the way they interact now.
Make your booking process easy, empathise with your customers and minimise your face-to-face contact. Listen to your customers, hear their concerns, and do everything possible to make them feel comfortable. Many Australians went through heartache during lockdown, it is imperative you make your customer comfortable when visiting your repair store.
Related article: What customers look for in a Workshop.
Promote a Covid safe workshop
With customer fear at an all-time high, you need operate and promote a covid safe workshop. Regularly clean your equipment, quickly clean your customers car, mandate the 2 square metre rule and minimise your face-to-face contact until the customer has arrived to pick up the vehicle.
You also need to make sure your customers know the lengths your workshop is going to, to keep them safe. Publish posts on your social media pages, dedicate a section of your website to covid compliance – any way you can get the word out do it!
Give your customers car a quick clean
Let's face it, many mechanics handle a customer's vehicle during a regular service or repair. To make your customers feel comfortable, mechanics should give the customers car a quick clean at the time of completion.
Give the car a quick rinse, use anti-bacterial wipes to wipe down the interior of the car and relay to customers that you did it. This shows your Workshop is doing everything you possible can to make sure your customer is safe at all times.
Related article: How to improve your workshops customer service.
Leverage Online Bookings
Australians are so familiar with buying things online. To be successful, your workshop needs give customers the ability to book in their next service or repair online.
The benefit of an online website is customers can minimise their interaction with your workshop and book in at a time that suits them best. The benefit for your workshop is you no longer need to take bookings over the phone or email – saving you costly administration time.
Related article: 5 reasons why Workshops MUST HAVE A Professional Website Today.
Use a Workshop Management Software to manage your day-to-day tasks
To be successful in 2021 you need to use a web-based workshop management system like Workshop Mate to manage your everyday tasks. The benefit of a web-based management system is you can automate all your common tasks like parts inventory, job management, invoices, quotes, reporting and customer management. As the system is web-based you can access vital business information anywhere at any time – all you need is an internet connection.
Related article: Why web-based technology is so important for mechanical workshops.
Final Word,
Covid is changing the way auto repair workshops operate. To be successful your workshop needs to adapt to change. Using the tips above – you will put your workshop in a strong position for continued growth.
To read more news or advice like this, visit our news section here.
About Workshop Mate
Workshop Mate by Jeal is a simple and adaptable, web-based workshop management system that automates the day-to-day tasks of running a mechanical workshop.
Workshop Mate includes all your everyday needs like Job Management, Parts Inventory, Quotes, Invoices, Integrated Accounting, Barcoding, Business Reporting, Customer management and so much more – everything you need to run a successful Workshop.
If you have never used Workshop Mate before, now is the best time to give it a go. Call us today on 1300 473 744 or click the button below to start your 14-day free trial of Workshop Mate.